Hi Juniteens

Good News!🙂😀🙃 A new Juniteen Time can be on YouTube every Friday at 7.00 p.m. Meanwhile you can still see all the other ones on the Juniteens playlist here.
We really hope you'll join in👍🥳😄😎

Tuesday 15 September2020

Sadly we are still not

able to re-start Juniteen Youth Club and Juniteen Sunday Club at this time.

Check out the website or our Facebook page to stay up to date with what's happening.

Please pray that God will keep us all safe, and that it won't be too long before we're back on Friday nights and Sundays.

Thank you for visiting the JUNITEEN page on the website. We hope you enjoy it and have fun. But most of all we hope that it will help you to believe and trust in the Lord Jesus to make you God's friend and take you to heaven.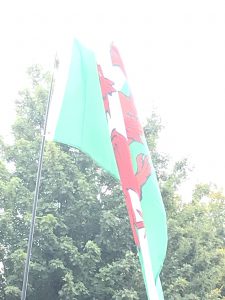 Can you guess which flag this is? It's quite easy. Green and white with a fierce red creature on it. Of course it's the Welsh flag. Where might you see this flag flying? Do you know that when we believe and trust in the Lord Jesus to take our bad things away and to take us to heaven, He puts a flag over us to show that we are now His followers and part of His team. We can't see but Jesus and a God can, and they know those people will go to heaven to live there forever. Is Jesus' flag flying over you? If not, ask Him to make you one of His followers and His team today, and then His flag will be fly over you. Only those people who are under the flag of Jesus will be allowed by God into heaven. So make sure you are one of them.
Draw a flag and write the name the name of JESUS on it. Then underneath it write the names of those people you know that have really believed in the Lord Jesus to take away their sin (the bad stuff inside us) and are trusting in Him to take them to heaven. Is your name there? If not, ask Jesus to put it there today.
Design a flag that you would like to fly from your house.
👍👍👍👍👍👍👍👍👍👍👍👍👍👍👍👍👍👍👍👍👍👍👍👍👍👍👍👍👍👍👍👍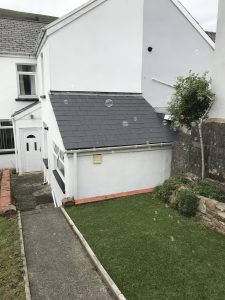 Look 👀 at this picture. What can you see floating in it? Do you know how these are made? I was hoping to blow them up into the sky but the wind kept blowing them back down. How long do they last for? Not very long is it, especially if they are ordinary ones like these. Even the super bubbles burst fairly quickly. The Bible tells us that if any puts their trust and believes in anyone or anything instead of Jesus, their hopes of going to heaven will be burst just like the bubbles in this picture and come to nothing. However, the Bible also teaches that whoever does believe and trust in the Lord Jesus to take them there will never be disappointed. Why? Because Jesus Himself will look after them and make sure they arrive safely at heaven and can live there forever. Will your hopes of going to heaven burst like those bubbles and you'll miss out? You know what you have to to stop that from happening. So why not do it and do it today?
🟢🟢🟢🟢🟢🟢🟢🟢🟢🟢🟢🟢🟢🟢🟢🟢🟢🟢🟢🟢🟢🟢🟢🟢🟢🟢🟢🟢🟢🟢🟢🟢🟢🟢🟢🟢🟢Can you guess what's hidden beneath the sea where the rocks are sticking up through it? Hands up if you said a ship wreck or buried treasure, or a beach. Maybe you've guessed something else. To see what is there you had to wait until the tide went out. You can find out from the next picture what it is. We can't see heaven, nor our sin that stops us from going there because they are hidden from us. Only when we ask the Lord Jesus to show them to us can we see them. We can't see Him either, so we need to ask Him to show He's real, to show us that heaven is real, and that our sin is real and it stops us from going to heaven. We also need to ask Him to show us that if we really believe and trust in Him, He will take our sin away and take us to heaven to be with Him there forever. I've asked Him to and now I know that one day I'll be in heaven with Him forever. I really hope you will ask Him to and be there too.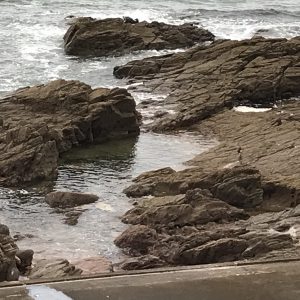 Answer to the question is rock pools. Well done if you got it right. Draw a rock pool and the creatures that live in it. Then draw a picture of heaven and write on it the names of people that you know have really asked Jesus to take them there. I hope your name is there. If not, ask Jesus to put it there today and He will do it if you truly ask Him to.